Welcome to Flint Sixth Form Partnership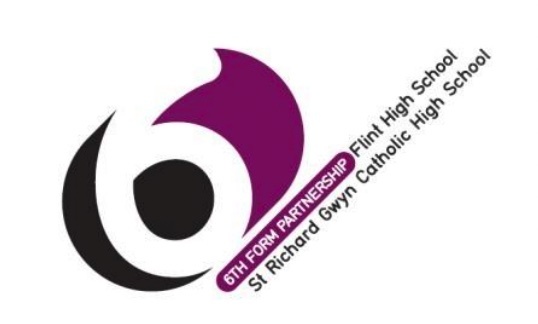 Our '6' partnership sixth form continues to grow and flourish and its success is something of which we are very proud. Last year, we were in the top 25% of all sixth forms across England and Wales for our excellent performance. We are an inclusive community who work together to help each individual to be the best they can be.
Being part of school based sixth form ensures that students continue to access excellent support and guidance to help them to achieve their potential. Students are supported through the UCAS University application process as well as having access to Careers Wales advisors and support for applications to apprenticeships and work. We are proud to be an active part of the Seren Network, recognising the achievements of our most able students in Wales and ensuring that students are well supported in applying to Oxford or Cambridge. All students can benefit from dedicated access to university outreach staff, broadening their views about undergraduate study and applying to a range of universities including Russell Group. As a joint team, the '6' students are an unstoppable force!

We know our students well and are best able to serve their journey onto further education and work. We are able to tailor our offer to meet our students' interests and are always willing to consider new ideas presented to us. We are able to offer leadership opportunities, such as Head Girl & Head Boy and being part of School Council. We welcome applications from students from a range of schools across the Flintshire, Denbighshire and Wrexham regions. We offer an inclusive, successful community school with a distinctly caring ethos.